Your Cart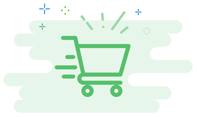 Your Cart is Empty
Looks like you haven't made your choice yet
8000 Bedford Euless Rd
817-428-2332
Today's Hours 11:00 am - 10:00 pm
8000 Bedford Euless Rd, North Richland Hills, TX 76180, United States
817-428-2332
Today's Hours 11:00 am - 10:00 pm
Appetizers or First Half 7 Items
Sandwiches And Burgers 9 Items
Entrees or Second Half 7 Items
Desserts or Extra Time 4 Items
About From Across the Pond
British Restaurant in North Richland Hills
8000 Bedford Euless Rd, North Richland Hills, TX 76180, United States
Phone : 817-428-2332
Hours
Offers
There are no offers at this time
---
Reviews for From Across the Pond
Dave Bearce Mar 28,2020 at 02:03 am
Hilary Luther Mar 26,2020 at 05:03 am
Cassie Goodwin Mar 23,2020 at 08:03 pm
Alexa Katherine Mar 17,2020 at 10:03 pm
Shea Nov 21,2019 at 02:11 pm
This place is the real deal. It's starts at the door where you're greeted by a swarm of friendly and helpful staff, and ends as you leave satisfied and full. The fish and chips were some of the best food I've had in years! Flakey, not at all greasy or overdone, coupled with warm thick slabs of potatoes that compliment the crispy fish perfectly. A very affordable dining experience. It's well worth your money and time..
Achilles Hansen Nov 21,2019 at 02:11 pm
I celebrated my PhD this evening in this delicious restaurant. Well we enjoyed a delightful evening and the place was evidently one of the reasons for that fruitful event. The stuff collaborated in a very nice style, the cuisine was tasty and my friends were extremely thrilled. We shall definitely visit again for more celebrations. Thank you very much..
C Lutz Nov 21,2019 at 02:11 pm
Food was alright. Fish & chips were soggy & greasy. A customer sitting behind us complained about the fish & called it, "disgustingly greasy". The fish is obviously previously frozen given the texture & lack of flavor. Not sure how they placed 2nd place for Award Winning Fish 'n Chips. Who placed 1st...Long John Silvers? ??? Shepherd's Pie was good but needed more veggies...it was more of a meat pie. Unfortunately, they were out of quite a few items & the menu isn't very big to begin with. Lighting was too dim & room was stuffy. Atmosphere seemed dreary. Not sure if I'd return. ****Sweet tea is Gold Peak brand & may be the best thing on the menu. :-).
Amber Morrison Nov 21,2019 at 02:11 pm
My friend recommended that I try the fish and chips, and I am never going anywhere else! The beer batter is crisp and flavorful, and the staff is so cheerful and welcoming. I went back and tried the Scottish eggs, bubble and squeak bites, the sticky toffee pudding, and the bread pudding. The bubble and squeak bites are like potato cakes and so far are my favorite appetizer. If you have a sweet tooth, the toffee pudding is the best thing on the desserts menu. The atmosphere is relaxed, the bartenders are on top of orders, and the owner is super chill, too. This is definitely going to be one of my regular restaurants from now on..
Rhonda Prickett Nov 21,2019 at 02:11 pm
I ate at the Irish Pub at Disney World... and this place is just like the Pub ... they have a full menu Gluten Free and the Onion Rings and Fish were awesome... the staff was very nice and our waiter John did a great job my tea never was empty....
Please Sign in to Post Reviews and Ratings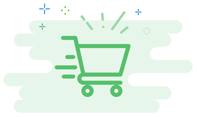 Your Cart is Empty
Looks like you haven't made your choice yet
Please Sign in to proceed